If you're looking to become a taxi driver, passing the Taxi Knowledge Test is a crucial step in the process. This test requires extensive knowledge of local streets, landmarks, and regulations, and can be a challenging hurdle for many aspiring drivers.
However, with the right preparation and study techniques, you can pass the test with ease and start your career as a taxi driver. In this guide, we will provide you with tips and strategies to help you prepare for the Taxi Knowledge Test and increase your chances of passing on your first attempt. From practicing navigation to reviewing regulations and landmarks, we'll cover everything you need to know to prepare for the test and pass with confidence. With dedication and a solid study plan, you can be on your way to becoming a licensed taxi driver in no time.
Preparation
While the taxi knowledge test may seem daunting, adequate preparation can help you pass it with flying colors. It is important to understand the structure of the test, know how to study, and be familiar with the topics it covers.
Let us look into the preparation process that you can undertake to ACE your taxi knowledge test.
Familiarize yourself with the test format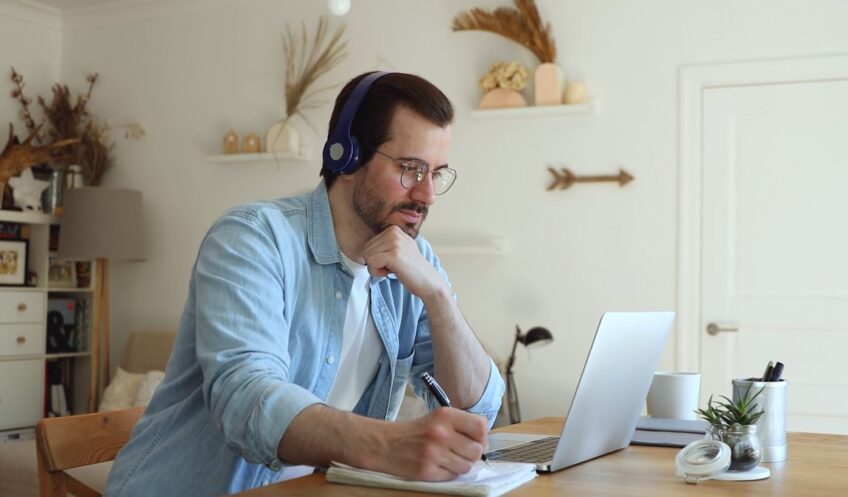 Familiarizing yourself with the structure and format of it is essential for passing the taxi knowledge test. Knowing what to expect ahead of time will help reduce any anxiety or stress associated with the testing situation. Most of them consist of multiple-choice questions assessing basic knowledge about street geography, traffic laws, and customer service procedures.
The format will vary from jurisdiction to jurisdiction, so it's important to review local regulations and requirements before starting your preparation. Some of them may require applicants to answer all questions in a certain amount of time or penalize them for incorrect answers; therefore, it's smart to always read the instructions thoroughly before beginning your test.
Additionally, some jurisdictions provide practice tests which can be valuable in gaining a better understanding of what types of questions are likely to be asked. Finally, double-check with your licensing agency regarding requirements regarding acceptable identification documents and acceptable forms of payment required on the day of your exam—not having all the necessary documents could prevent you from taking your exam!
Research the local area
Researching the local area, or area surrounding a desired city of operation, is an important part of preparing for it. Knowing what roads to avoid and which routes will get to the destination quicker will be important to passing the information portion of the taxi exam.
In some cities or local municipalities, you might need to be familiar with particular landmarks and businesses in order to pass the knowledge test. Additionally, knowing about local points of interest can help when customers ask for suggestions on places to go during a trip.
Additionally, being familiar with city rules and regulations concerning street traffic and rules is necessary when operating as a taxi driver. Taxi drivers must know these as they are responsible for ensuring that rides remain safe. Many cities also require taxi drivers to know alternate routes if they need detours due to construction or traffic jams — this knowledge should also be obtained before attempting any knowledge tests.
Familiarize yourself with the local traffic rules and regulations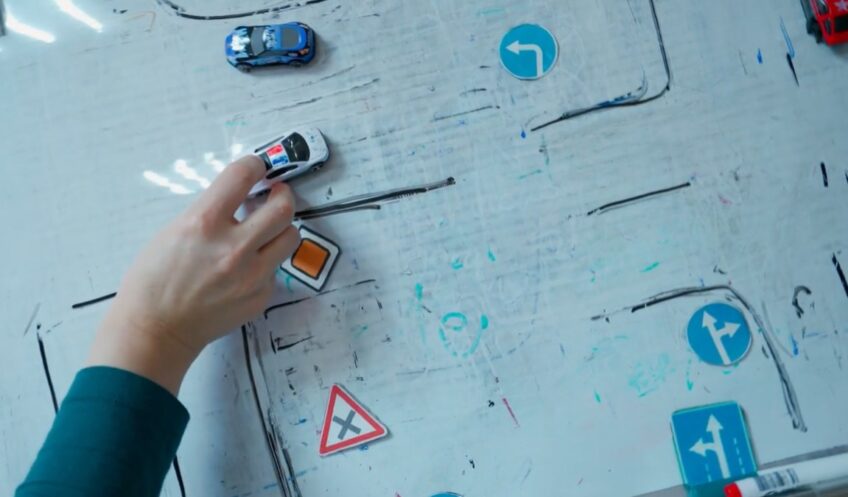 Familiarizing yourself with the local traffic rules and regulations is a key step in being successful on your exam. Taking time to learn the rules of the road and familiarizing yourself with maps of the area will help ensure you are successfully able to pass the test. Knowing these things will also help you become a more reliable driver because you'll be better able to follow the instructions of passengers and get them safely to their destinations.
When learning about local traffic laws, start by gathering information from your local DMV or another authoritative source. Become familiar with rules related to speed limits, parking regulations, honking, insurance requirements, and more. You should also make sure you understand how certain roads must be navigated such as merging onto a highway or taking an exit off of a highway—it's essential that this geography and layout is known if you want to pass your exam.
In addition, it is important to become comfortable driving in rush hour traffic if this will be part of your job as a taxi driver. You should practice driving near intersections that may have multiple lanes or tight turns making sure not to break any rules set for intersections like when you must yield for vehicles coming from other roads or paths. It's also important that you practice driving on roads that may be under construction or have single-lane closures so that you know how to safely navigate them in all types of weather conditions—becoming comfortable navigating obstructions like these is essential when prepping for a taxi knowledge test.
Studying the Test Material
The taxi knowledge test is a crucial step for anyone wanting to become a licensed taxi driver. In order to pass it, learning and studying the exam material is essential.
This includes maps, routes, and points of interest, as well as other relevant traffic regulations. In order to prepare for the test, it is important to understand the contents of the test material and the best strategies for studying it.
Read and understand the study material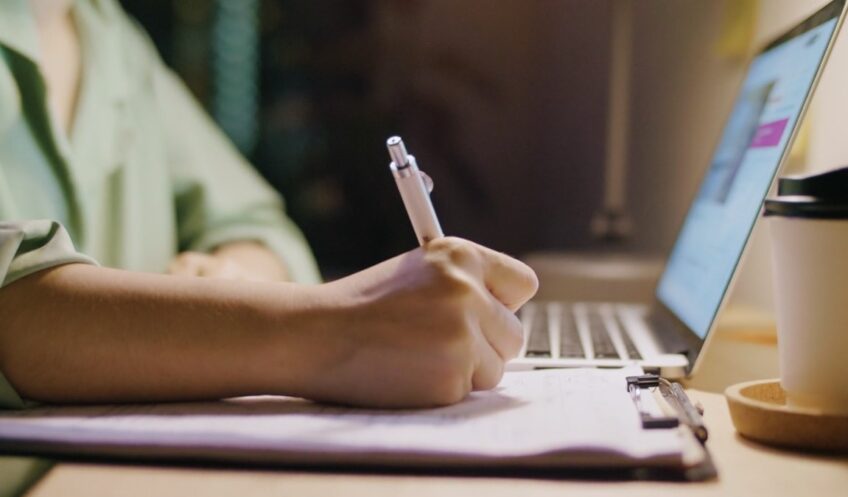 The most important step in passing a taxi knowledge test is to read and understand the materials provided. Take your time reading the study material. Try to take notes on any topics that you don't understand or any areas that may need more review. It's important to have a good understanding of all the information so that you can produce an accurate and correct answer during the exam.
Make sure to read every section of study material carefully, paying attention to each detail as well as common terms used in the field. While reading, it may be useful to make flashcards for yourself working with key phrases, definitions, symptoms, and recommendations for safety-related situations. This will help facilitate your understanding of concepts presented in both written and diagram form.
Read any additional articles or videos recommended by your trainer or instructor as those may contain information relevant or not included in the core study material, thereby improving your chances of successfully passing the final exam. Remember: taking practice tests is also a great way to familiarize yourself with questions that appear on actual tests and improve your overall comprehension of related material.
Take practice tests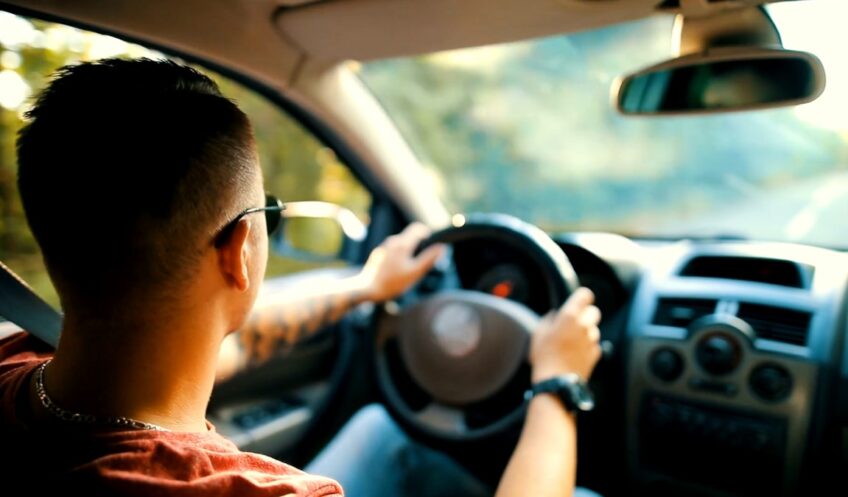 Taking practice tests is a great way to prepare yourself for the actual taxi knowledge test. Starting with online tests is a great way to familiarize yourself with the types of questions you can expect to see on the exam. You can also find many review books at bookstores that are specifically dedicated to helping you pass taxi exams.
These types of resources can provide an excellent overview of the material and help you identify areas that need further study before taking the exam. When it comes time for you to sit for the examination, it's important to use all available resources appropriately, including studying from official practice tests and reading about important topics related to local taxi policies and regulations. Taking practice tests should be an ongoing process as you prepare for your exam, and it shows that you are serious about passing your knowledge test on the first try.
Make notes of important points
Studying for the Taxi Knowledge Test requires dedication and commitment to the material. The best way to gain a strong understanding of the subject material is to break it down and make notes of the most important points. Start by reading each chapter or section thoroughly, identifying any unfamiliar terms or concepts that you don't understand.
Once you have identified any relevant topics, begin making notes of them in your own words as well as defining technical terms that may be used in the material. It's important to take note of whether topics are directly related to driving regulations, passenger safety, procedures, or local geography — this will help you classify when and where you're likely to be tested on certain topics in the exam.
Writing out keynotes can help build a better sense of understanding as well as help familiarize yourself with how questions are worded on tests. If points are easier for you to memorize visually, create flashcards or concept maps that outline each subject clearly. Whatever method works best for you, make sure your notes cover all relevant topics so nothing gets overlooked before test day!
Practical Test
This is the primary emphasis of the exam and the part with the most difficult questions. The practical test consists of a series of multiple-choice questions aimed at testing your knowledge of road signs and regulations, fare calculation, and other related questions.
Here we will look at how to pass the practical test for the Taxi Knowledge test.
Familiarize yourself with the test vehicle
It is important to become familiar with the actual test vehicle. Many taxi companies employ vehicles that are slightly different than everyday consumer cars. For example, a taxi may have additional safety and comfort features such as rearview cameras or special seating configurations, so it's vital that all potential drivers understand how to operate the equipment installed in the test vehicle prior to taking the exam.
Since you will be driving an unfamiliar vehicle on the day of your exam, you can practice driving on smaller roads first by using training modules and practice exams offered by some driving schools. You can also take trips around your city in a similar type of vehicle to help increase your confidence and prepare for the challenge of navigating unfamiliar streets and back roads in a real cab. Experiencing various driving scenarios can help ensure you are prepared for any unexpected obstacles or difficult maneuvers on exam day.
Finally, make sure you know how to open and close all exterior doors, check fluid levels in both engine and passenger compartments, measure tire pressure when parked, and operate any other equipment found in your test vehicle before attempting your taxi knowledge test. Having a thorough understanding of all aspects of your assigned test vehicle not only helps ensure driver safety during it but also ensures that candidates possess all necessary skills if they eventually become full-time drivers.
Follow the route as instructed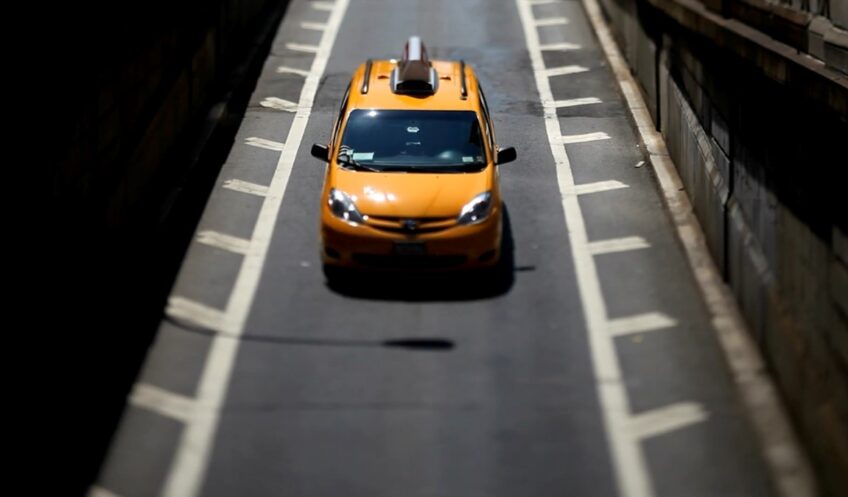 It is essential to follow the route as instructed during your practical exam. A taxi knowledge test is designed to assess your skills when navigating through a city or town. The examiner will instruct you on which route to take, demonstrating different techniques and methods of reaching your destination. It is up to you to listen carefully, understand the route, and follow it accurately. During the test, the examiner will be monitoring how well you are following the route and they will use this information to form an overall assessment of your abilities.
In order to pass your practical taxi knowledge test, make sure that you thoroughly familiarize yourself with the route beforehand; if at any stage you feel lost or need clarification on any part of the journey, ask for help or slow down until directions have been clearly established. Following the prescribed route does not necessarily mean driving as fast as possible – remember to observe speed limits and signal accordingly for junctions and changes in direction. Pay close attention when other vehicles are sharing roads with you, and make sure that necessary precautions are taken at all times in order to drive safely during your exam.
Finally, it is important that you arrive at your final destination without any major delays – being well-prepared with knowledge of road layout and predicted traffic flow can help avoid unnecessary time loss during testing procedures.
Follow the traffic rules and regulations
It's important to have a thorough understanding of traffic rules and regulations. You should be well-versed in understanding signs, signals, and markings such as parking signs, speed limits, and other traffic management information. You must also be able to recognize legal passenger requirements – things like an appropriate method of payment, the number of people in the car, distance traveled, etc.
Additionally, you should know about any predetermined route for pickup or drop-off locations that may be required by your specific license test.
Finally, it is essential to familiarize yourself with state laws and city ordinances concerning taxi operations. Understand basic vehicle maintenance such as inspecting brakes and tires, filling fuel tanks, or adjusting lights and mirrors before driving on the road. All these rules need to be followed strictly so that you can pass your test with flying colors!
Final Preparation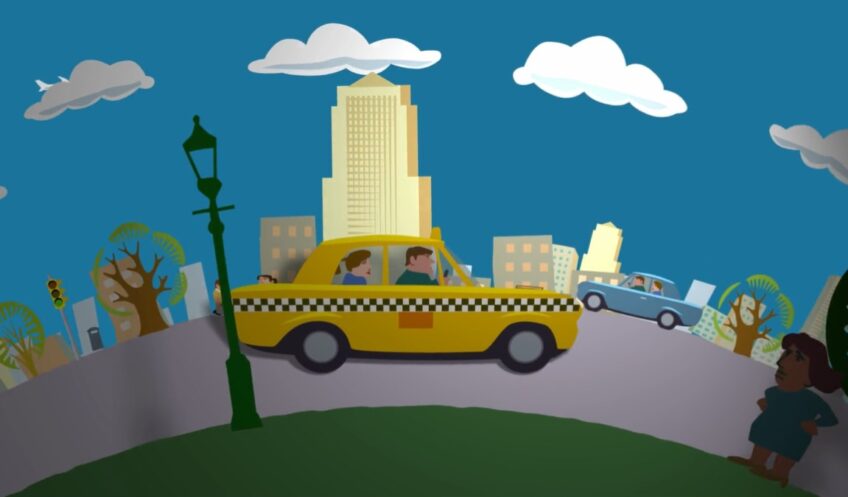 Taking it can be the final step to getting your taxi license. Preparation is key to passing this test and making sure that you are completely ready is important to ensure a successful outcome.
This section will cover the best methods for final preparation for the taxi knowledge test.
Get enough rest before the test
It is important to get enough rest the night before your exam because lack of sleep can hinder your ability to remember the information on the test. Make sure you set aside enough time for a good night's sleep. A rested mind can navigate details with greater attention and ease.
Make sure you have eaten beforehand, as an empty stomach may distract you during testing time – having a snack on hand is always a good idea! Being well-rested, nourished and alert will be key in helping you pass your taxi knowledge test on the first go-around.
Go over the notes and practice tests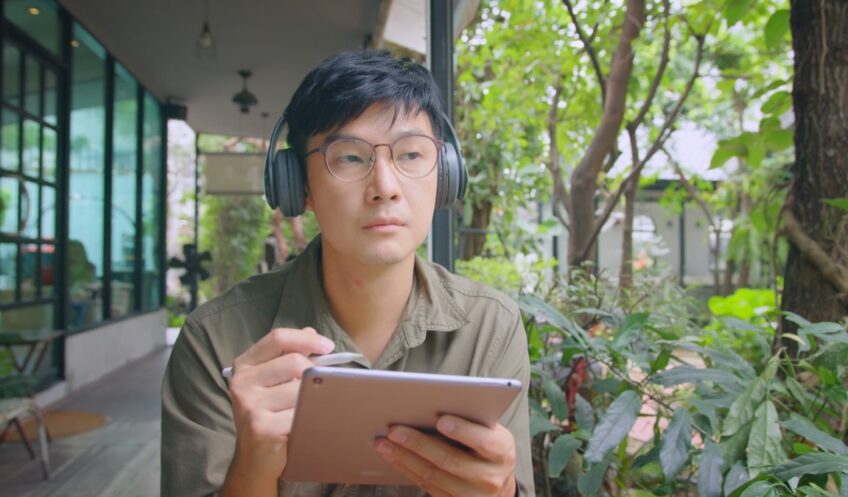 It is important to go over your notes and practice them thoroughly. Transferring this knowledge from your head to paper is key to success in the actual test. All necessary questions will be covered in official practice tests, becoming familiarized with this type of format and style of questioning may help increase your performance on the actual test.
Don't forget to take advantage of online resources, as there are numerous ways to practice and refresh yourself with key terminology and definitions seen during the exam. Practicing with multiple-choice questions in a timed environment can provide valuable insight into how you may manage time and performance levels during the exam. Given adequate preparation, noticeable improvements will be seen in your actual test results.
Other important methods to maximize your chances of passing include reviewing traffic laws, signage identification, passenger safety procedures, vehicle operation rules & regulations, and any requirements or guidelines given by a specific state or city governing body. For an added boost of confidence prior to taking the Taxi Knowledge test, it would prove beneficial to ask someone close what their experience was like during their Taxi Knowledge Test preparation process or ask for an encouraging word for a successful outcome!
Arrive early at the test center
Arriving early is an important step in final preparation before taking the taxi knowledge test. Make sure you are aware of the facility's location and the designated time that you are scheduled to take the exam. It is recommended that you plan to arrive at least 15 minutes prior to your designated testing time so that you can check in, complete any necessary paperwork, and get settled at your desk before beginning the exam.
You will want to make sure you know how to get to the facility ahead of time so that you don't run into any last-minute difficulties finding it. It may also be helpful to mark down nearby parking or public transportation details so that your journey is as smooth as possible on test day. Once you have arrived at the facility, be prepared for potential security measures such as metal detectors or bag checks before entering, and make sure you have all materials needed for the exam including a valid form of identification.
FAQs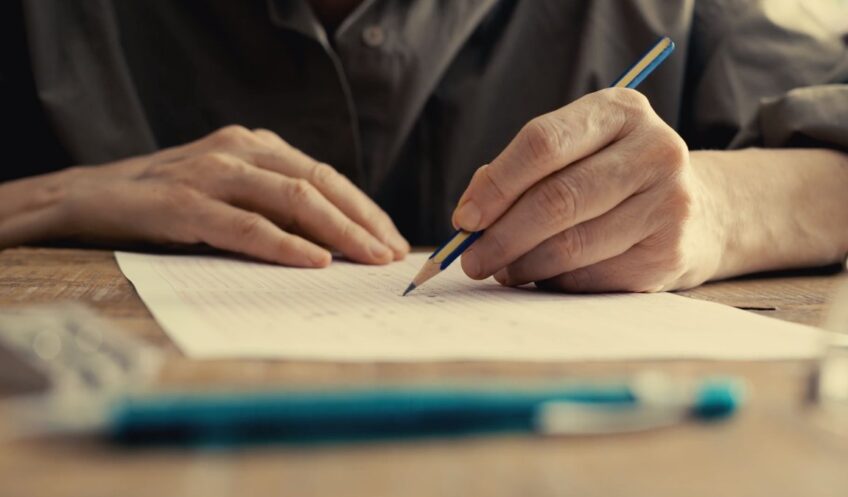 How many questions are on the Taxi Knowledge Test?
The number of questions varies depending on the location and regulations. It can range from 50 to 100 questions.
Is the Taxi Knowledge Test difficult?
It can be difficult, as it requires extensive knowledge of local streets, landmarks, and regulations. However, with the right preparation and study techniques, it can be passed with ease.
What is the passing score for the Taxi Knowledge Test?
The passing score varies depending on the location and regulations. However, it is usually around 80%.
Can I use GPS during the Taxi Knowledge Test?
No, you cannot use GPS. The exam is designed to assess your knowledge of local streets and landmarks.
How can I improve my navigation skills for the Taxi Knowledge Test?
To improve your navigation skills, you can practice using maps, take note of landmarks, and drive around the area to familiarize yourself with the streets.
What should I do on the day of the exam?
On the day of the exam, make sure to arrive early, bring all necessary documents, and stay calm and focused during the test.
How much does it cost to take the Taxi Knowledge Test?
The cost varies depending on the location and regulations. However, it can range from $50 to $200.
What happens after I pass the Taxi Knowledge Test?
After you pass it, you will need to complete other requirements, such as obtaining a license and completing any necessary training.
How long is the Taxi Knowledge Test valid?
The validity varies depending on the location and regulations. However, it is usually valid for one to three years.
Conclusion
Passing it can be a daunting challenge, but with the right preparation and study techniques, you can increase your chances of success. By dedicating time to studying maps, reviewing regulations, practicing navigation, and taking practice tests, you can feel confident and well-prepared on test day. Remember to arrive early, bring all necessary documents, and stay calm and focused during the test. With the right mindset and a solid study plan, you can pass the Taxi Knowledge Test with ease and start your career as a licensed taxi driver. Good luck!